Cheval Blanc Hotel
Paris, France
Renovation
Delivery: 2016
Area: 14 500 m2 SHON
Mission type : surround mastering work
Client: The Company Department Stores of the Samaritan House Ernest Cognacq SA
Owner's representative : LVMH Hotel Management
Supervisor : Maison Edouard François
Cost: 450 M €
Performances: Leed gold , BREEAM very good, HQE excellent, BBC, Climate Plan of the City of Paris.
Presentation of the project
The renovation of the building Henri Sauvage facing the Seine, quai du Louvre, is in extensive restructuring program ancient Samaritan stores led by the LVMH group.
This iconic art deco building will host the fourth luxury "White Horse" group.
While returning to the delicacy of the original woodwork , the project aims to transform the façade sur Seine in Paris new plant façade.
A few steps from the Louvre , this new luxury hotel include 72 rooms and suites, a spa, two restaurants located on the 7th floor terrace and shops.
Environmental Strategy
> Leed gold Certification , BREEAM very good certification, HQE excellent certification
> Optimization of climate environments and visual comfort (access to views)
> Integrated choice of products and construction methods for efficient resource management,
> Site with very low impact.
> bioclimatic greenhouses
> BBC renovation label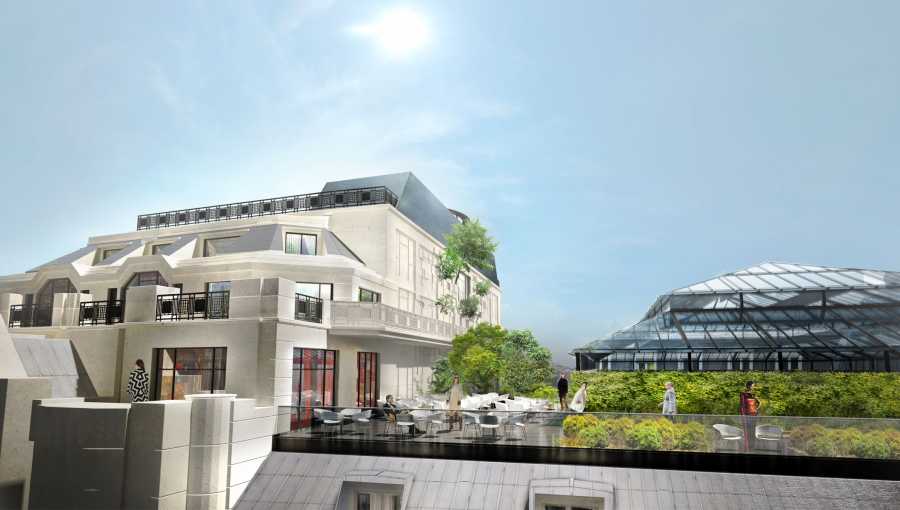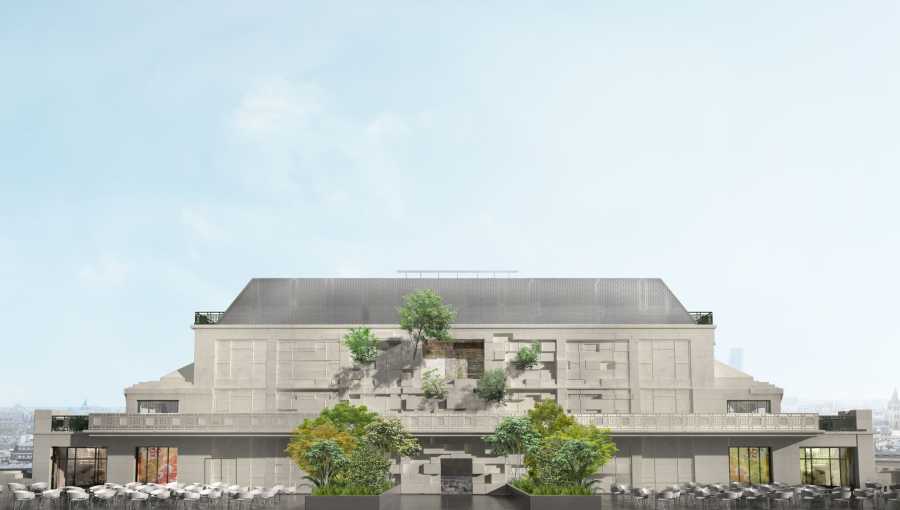 © Maison Edouard François
© Maison Edouard François