8 Secondary schools of the 21st century
Seine-Saint-Denis, France
Construction
Type: School Groups
Program: Construction
Year: 2011 - 2014
Status: Delivered in august 2014
Area: from 7,000 to 10,000 m2 GFA
Mission type : Project management environment
Client: General Council of Seine -Saint- Denis & Eiffage Construction
Client:
Leilli Architects > College Jean Moulin, Aubervilliers > 8,396 m2 GFA ,
BW workshop Barbara Dumont > 7th college, Aulnay -sous -Bois > 7,712 m2 GFA ,
Archi 5 Pro > College Louise Michel , Clichy -sous -Bois > 9043 m2 floor area ,
Architect Marc Farcy > Collège Jean- Baptiste Corot, Le Raincy > 7,527 m2 GFA ,
Agence Lehoux-Phily-Samahan Collège Le Blanc Mesnil > 9 167 m2 GFA,
Atelier d'architecture Malisan > College Pierre Cury , Bondy > 9,074 m2 GFA ,
SCAU Architecture> International College , Noisy -le- Grand> 10 161 m2 GFA ,
Plane & Associates Illic > College of Saint inter -Saint- Denis , Saint- Ouen > 7122 m2 GFA
Cost: 114 M €
Performances: 1 college passive , 2 colleges "zero energy" , 5 colleges BBC.

Presentation of the project
To respond to the changing demographics of the department, limit the ability of colleges between 600 and 700 students and improve the comfort of life of students and teachers, the department of Seine -Saint- Denis has engaged in an extensive program investment for colleges.
All work carried out will help control energy costs, in accordance with the Plan departmental climate and energy related regulatory changes .
The construction of these eight colleges within the framework of a public-private partnership between the General Council of Seine -Saint- Denis and Eiffage Construction.

Environmental strategies
Five of the eight colleges ( Aubervilliers, Aulnay -sous -Bois , Le Raincy , Bondy and Saint Denis / Saint Ouen ) cover 80% of their energy needs through the use of " on geothermal borehole field " associated with heat pumps. They are also supplied with hot water by solar panels . The other two colleges (Louise Michel in Clichy -sous -Bois and the international college of Noisy Le Grand) reach the " zero energy " and include, in addition to geothermal, solar and photovoltaic panels , as well as for one of them a cogeneration plant . The College of Blanc-Mesnil is a passive construction and is certified HQE.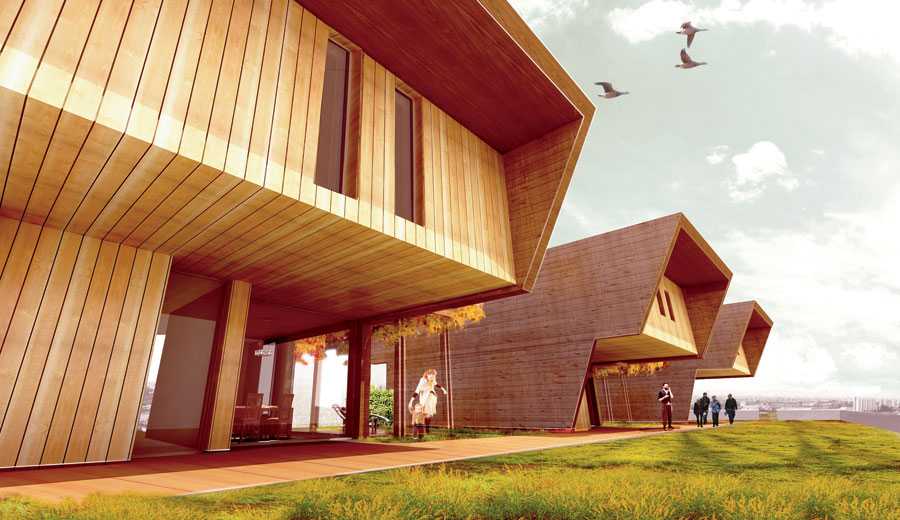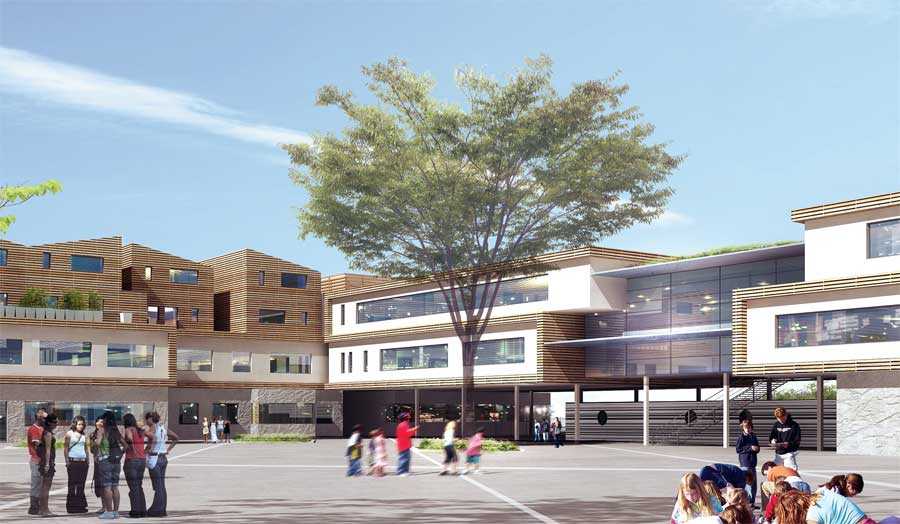 Collège Aulnay-sous-Bois, © Atelier BW Barbara Dumont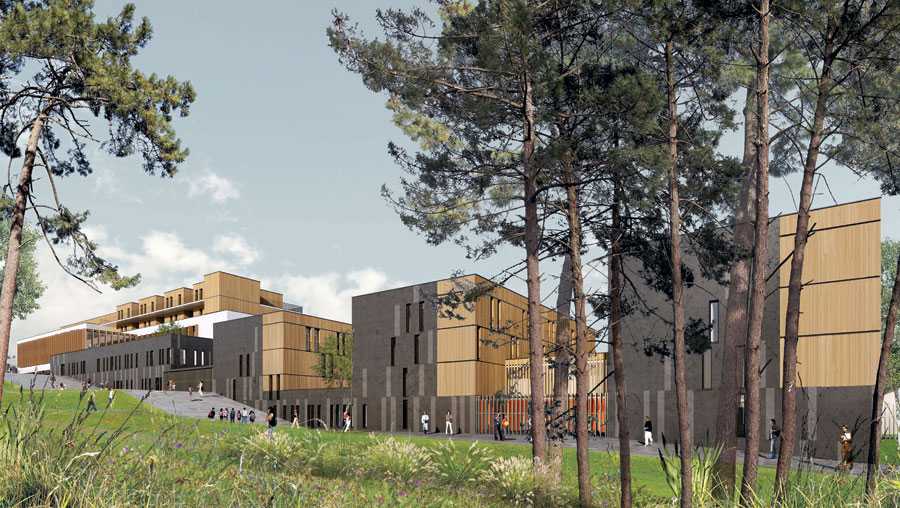 Collège Noisy-le-Grand, © SCAU Architecture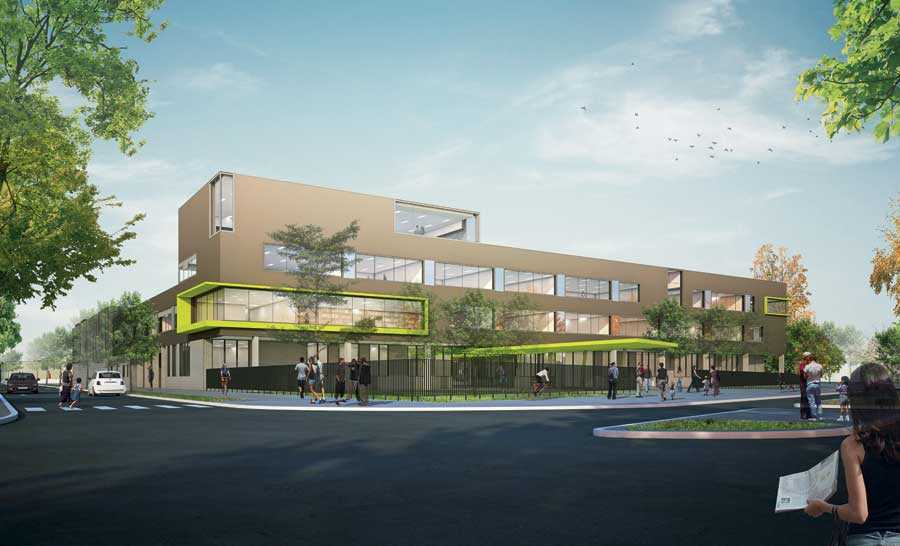 Collège Blanc-Mesnil, © Lehoux-Phily-Samaha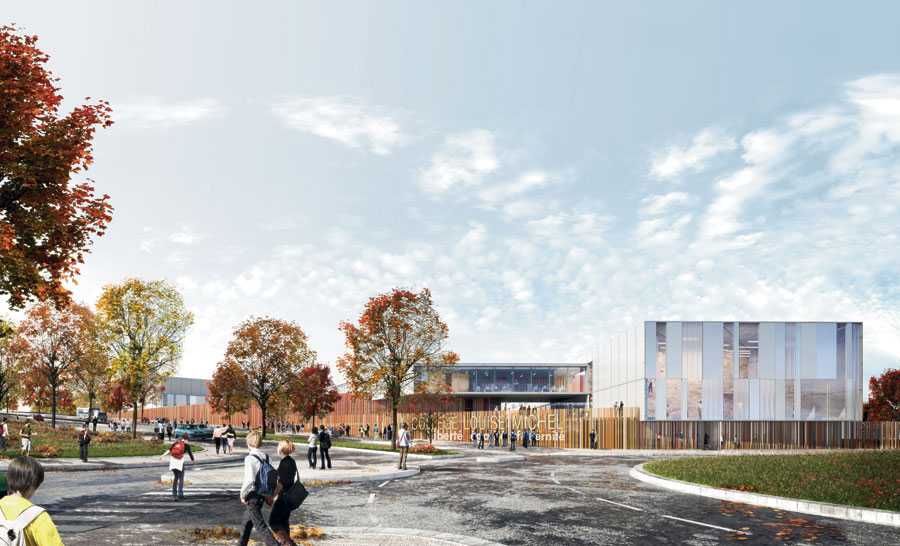 Collège Clichy-sous-Bois,© Archi 5 Pro
Collège Pierre Cury, © Atelier d'architecture Malisan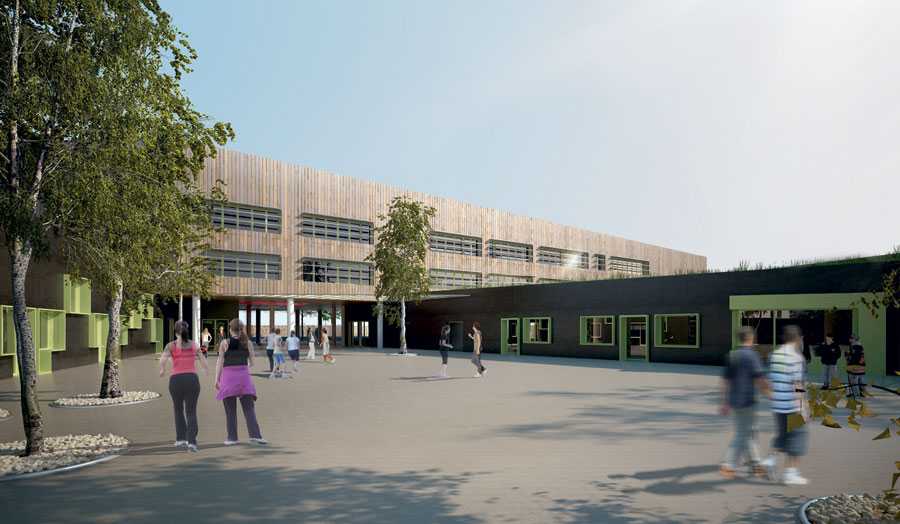 Collège international, © Platane & associés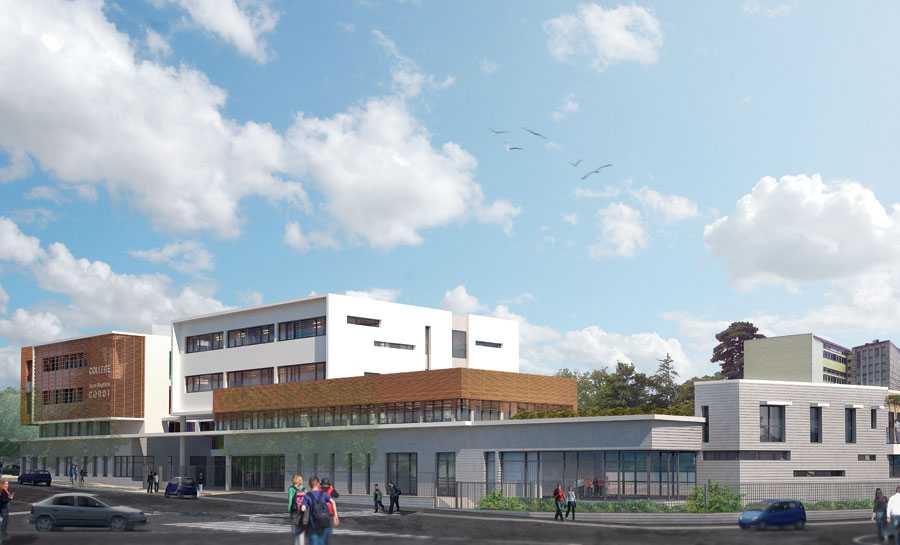 Collège Le Raincy, © Marc Farcy Architecte