City gardens
Montivilliers, France
ZAC - Eco-neighborhood
Type: Urban planning
Program : ZAC - Ecoquartier
Year: 2012
Status: ongoing
Area: 60 ha - 1 000 dwellings
Mission type : AMO environment and sustainable development,
Client: City of Montivilliers
Architect: Atelier Philippe Madec,
Performance : Environmental Approach to Planning - RT 2012 to 20 %

Presentation of the project
Agroforestry Ecoquartier
The draft écoquartier " The Gardens of the City" aims to become a mixed neighborhood of about 1000 homes , activities, urban agriculture , and recreation.
Urbanization must pass urban transplant ensuring transition to natural and agricultural areas and minimizing the impact of the automobile in favor of soft links.
The guidelines allow selected a high quality of life for future residents while integrating data from the future: reducing the impact on the environment, using local resources, develop short circuits , reduce energy bills and the cost of maintenance of public spaces.

Environmental strategies
> Strategic Diagnostics,
> Definition of the required level of environmental performance (RT 2012 to 20 % for the first tranche of housing - passive buildings for the following )
> Local materials and local industries ,
> Implementation bioclimatic
> Loop local energy ( biomass)
> Landscape Management of water cycle ,
> Treatment of greenways and soft mobility ,
> Landscape Identity and vegetable frame.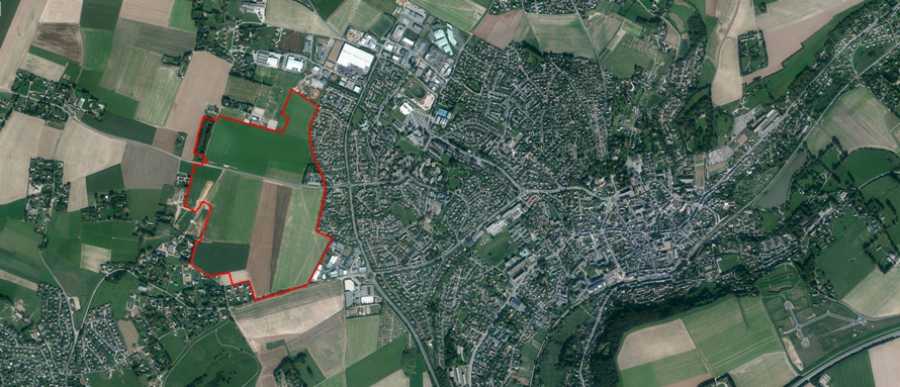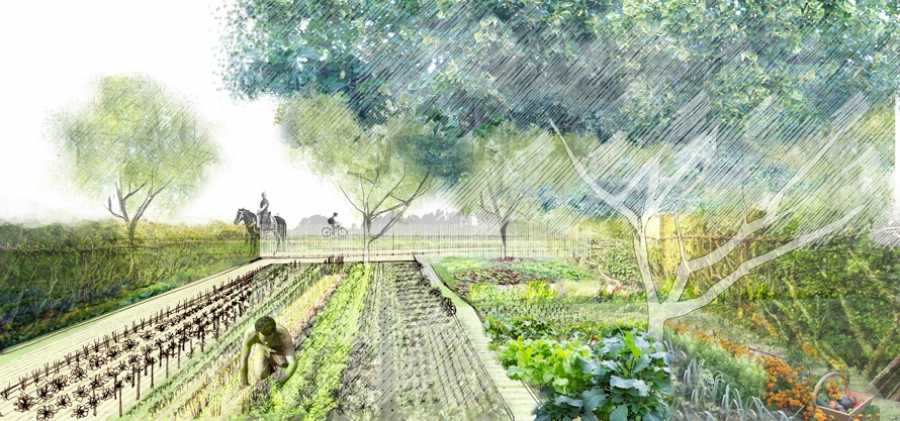 © Atelier Philippe Madec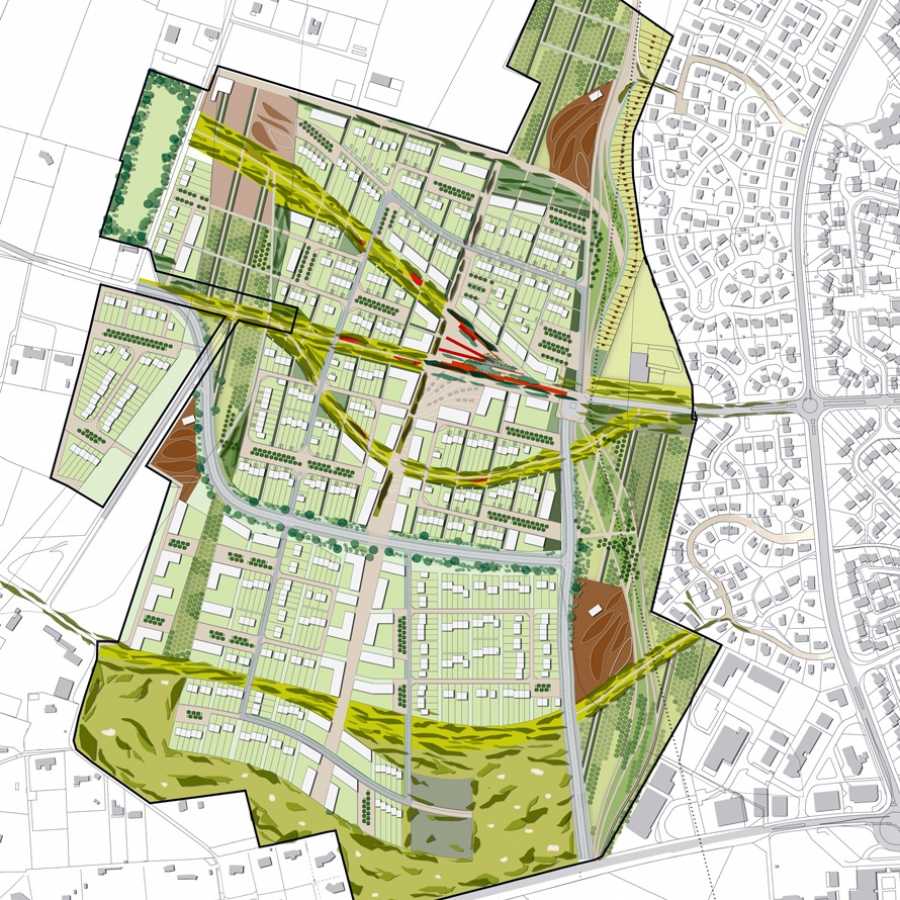 © Atelier Philippe Madec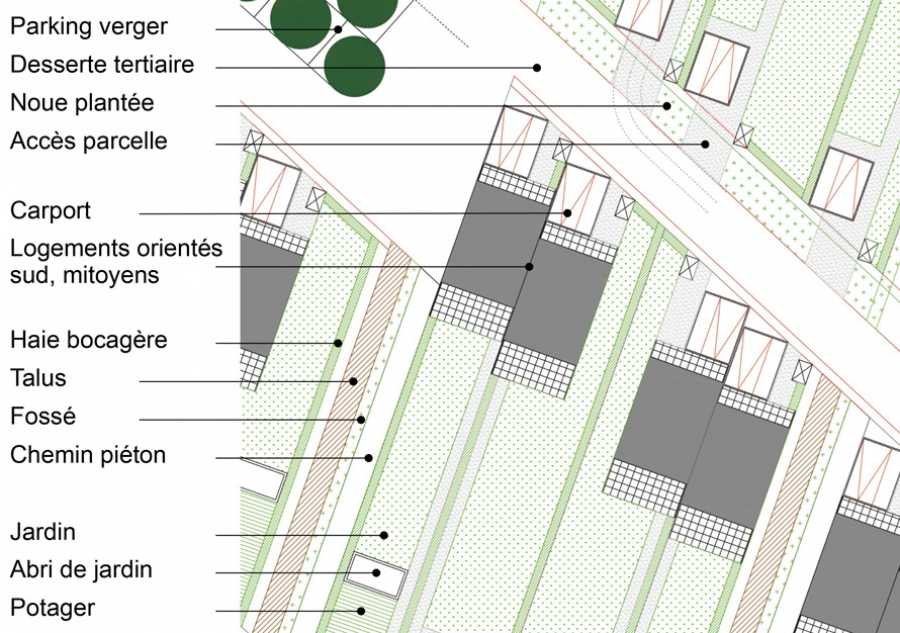 © Atelier Philippe Madec