Wine civilization Museum
Bordeaux, France
Construction
Type: Culture
Program: Construction
Year: 2011 - 2015
Status: delivered
Area: 12,927 sq.m.
Mission type : MO environment
Client: City of Bordeaux + CCTV
Architect: Architects X'TU
Cost: 63 M €
Performances: bioclimatic design and low power consumption.

Presentation of the project
At the entrance of Bordeaux , overlooking the Garonne to 45 meters in height , the Belvedere of the City of civilizations wine offer a unique perspective on the city of Bordeaux .
Including a 250-seat auditorium , a permanent exhibition space of 3,249 m² and a temporary exhibition of 846 m2, a panoramic restaurant and tasting rooms hall , the building evokes the movement of wine turns into the glass.
A "native" garden symbolizes the estuarine landscape provide a smooth transition between the industrial atmosphere of old docks for yachts and the banks of the Garonne.

Environmental strategies
> Bioclimatic design ,
> Extensive use of renewable materials including wood structure,
> Natural lighting,
> Natural ventilation in the tower,
> Integrated water management ,
> Consumption 50Kwh/an/m² by the use of local networks of heat ,
> Ecosystem preservation of the site.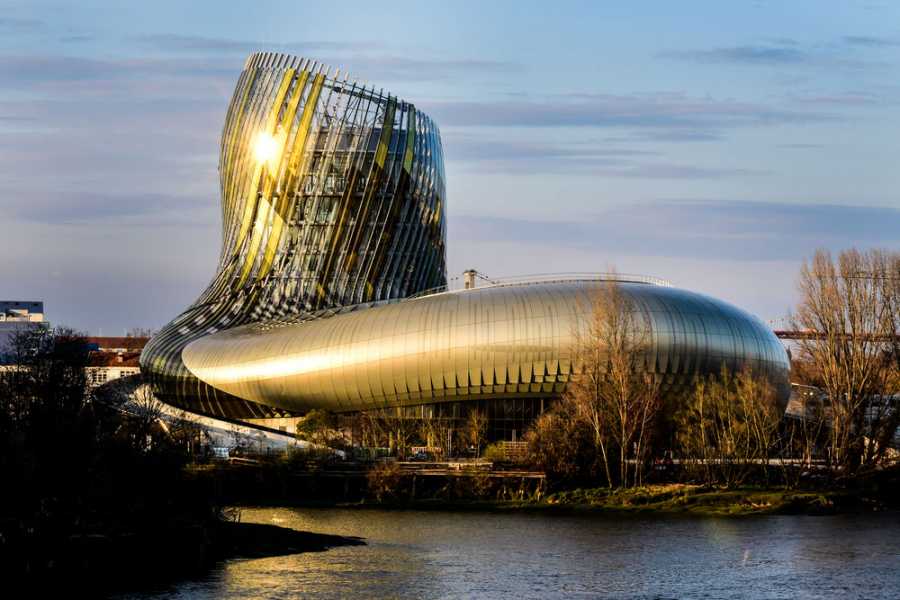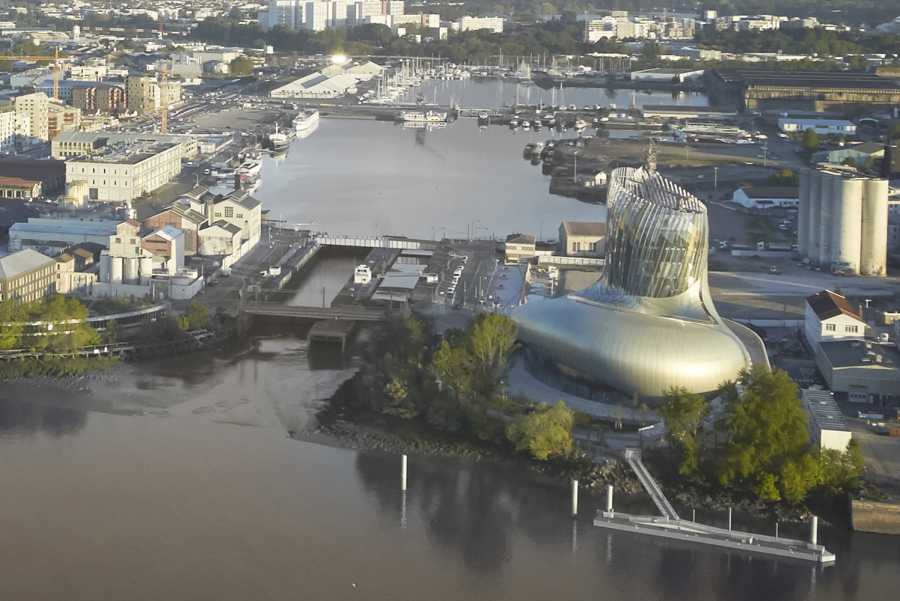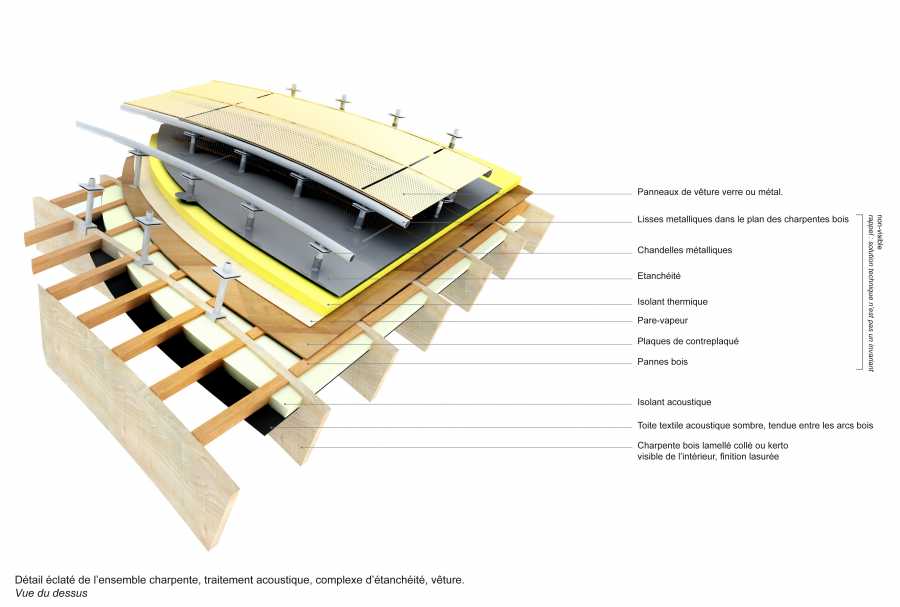 Fragmented detail of the timber frame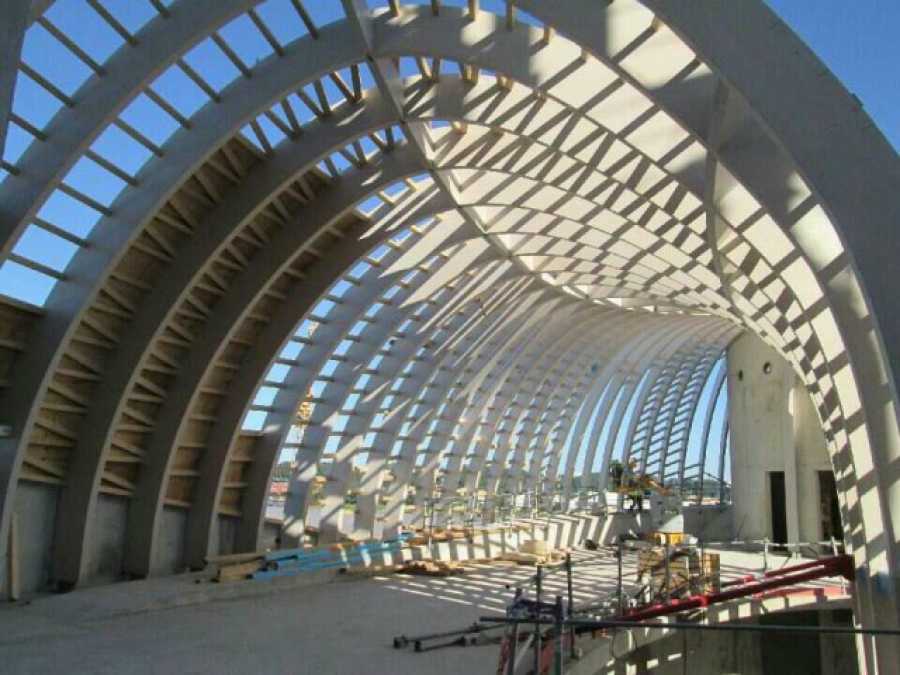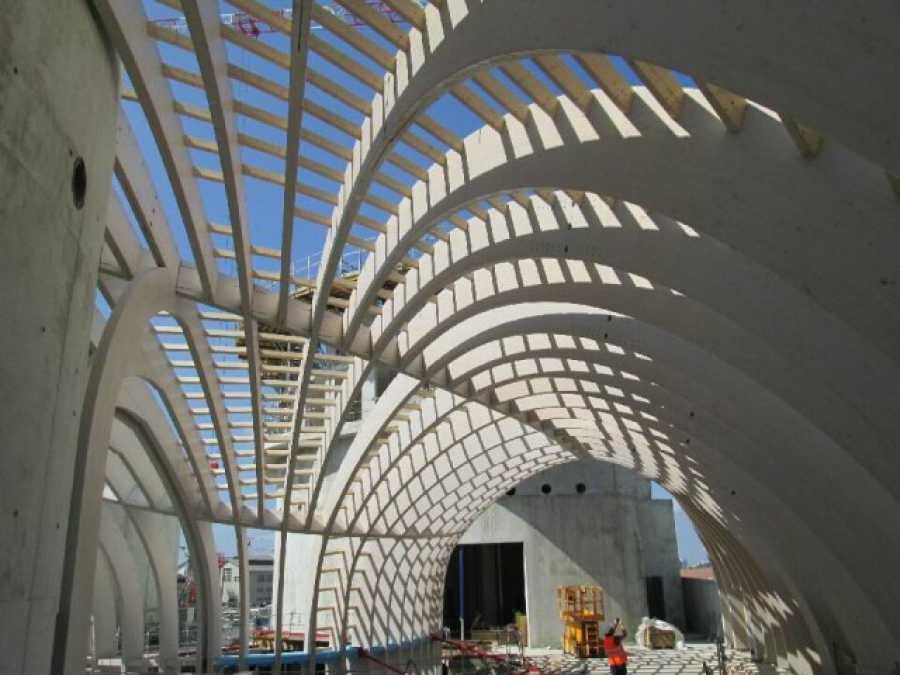 laying of the wood frame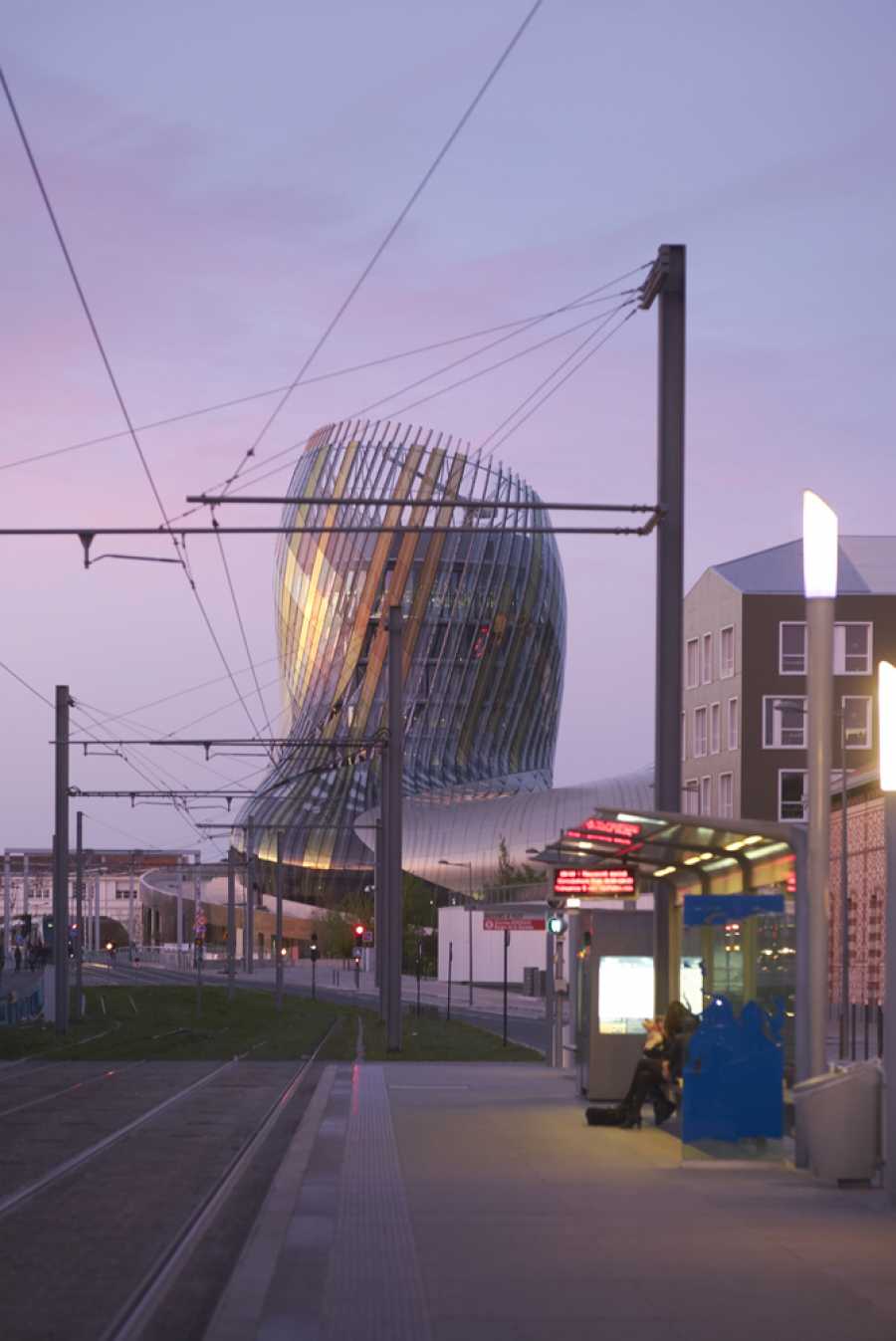 © Julien Lanoo