Interdistrict Hopital centre
Annemasse – Bonneville, France
Construction
Inter- hospital
Annemasse - Bonneville (74)
Type: Health
Program: Construction
Year: 2009 - 2011
Status: delivered
Area: 53 964 sq.m.
Mission type : AMO environment
Client: Eiffage concession
Client: Group 6
Cost: 134.6 M €
Performance: Label VHEP .

Presentation of the project
The project proposes two programs, the separate operating together on the same bed together : a hospital with an operating theater 8 rooms , an emergency and accommodation area can accommodate more than 400 beds in four service levels , and on 3 levels: a nursery and a residence of 37 units for staff and punctual host families in southern part of the field.
The Centre hospitalier intercommunal was designed to be a flexible and scalable structure with an extension of 14,000 m² SDO capacity.

Environmental strategies
> Growing uncertainties about energy sources have led the client to promote the use of biomass as an energy source .
> Tri- generation ( boiler produces hot / cold / electricity) to cover 75% of space heating and hot water by 100% renewable energy
> Rainwater ,
> Zero releases the plot,
> Materials and products conform to the second work AFSSET protocol.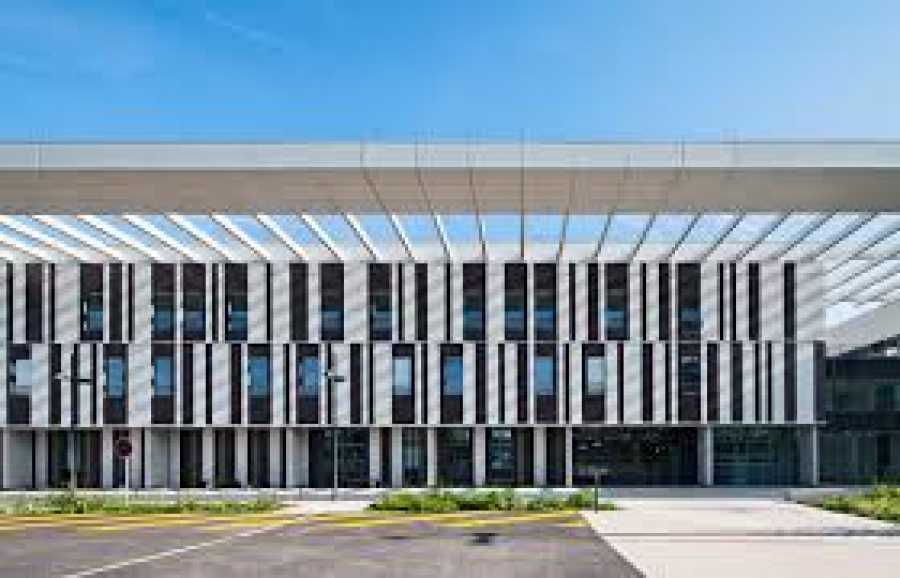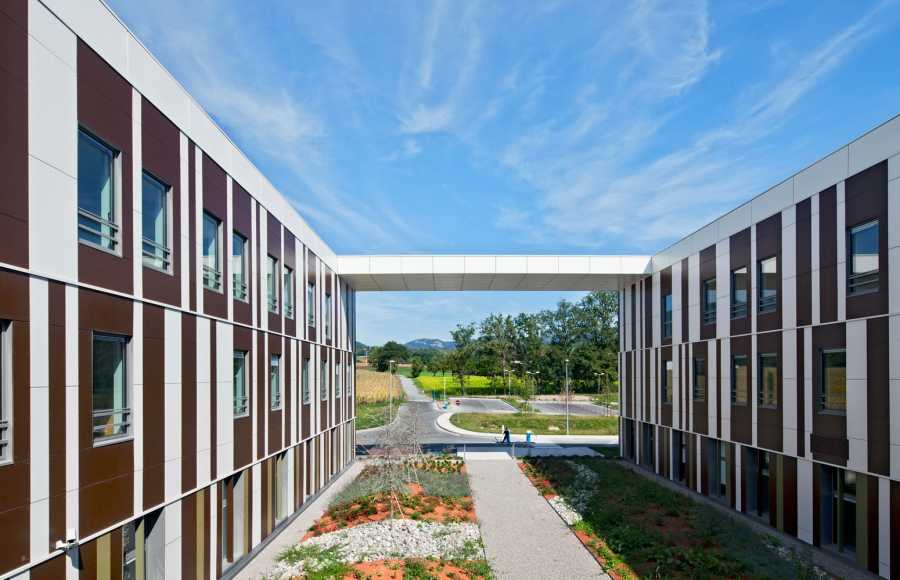 © Groupe 6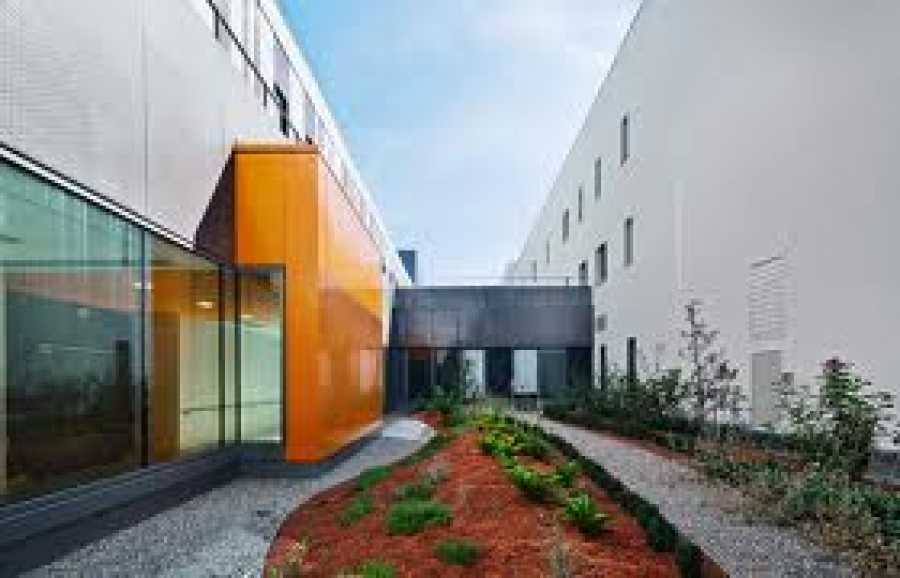 © Groupe 6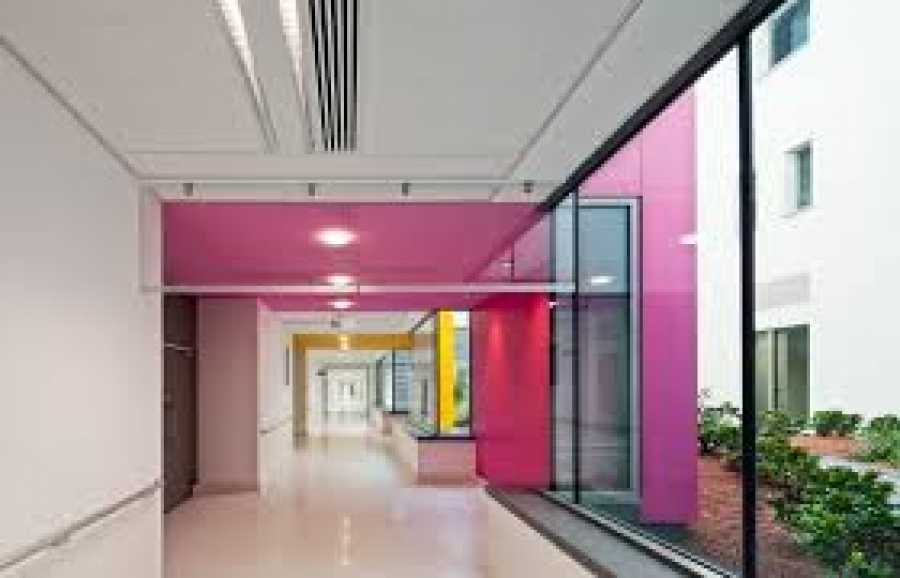 © Groupe 6