B&B Hotel
Paris, France
Construction
Type: Hotel
Program: Construction
Year: 2009 - 2014
Status: ongoing
Area: 6,900 m2 SHON
Mission type : AMO environment - Sponsor
Developer: Semavip
Sponsor: Vinci Immobilier
Architects: Dominique Perrault Architecture
Performances: HQE ® excellent, VHEP (-30 % < regulation ), 25 % renewable energy , Green Key label .

Presentation of the project
Located at the corner of the device and the town of Pré-Saint- Gervais, this 265-room hotel participates strong architectural bias to create a new identity for the neighborhood Porte des Lilas .
This new building dialogue with two reference buildings : the departmental archives made ​​by Henri Gaudin and Robert Debré hospital architect Pierre Riboulet .

Environmental strategies
> Low Consumption Building ,
> Hydroéconome equipments ,
> Food Quality and comfort atmosphere.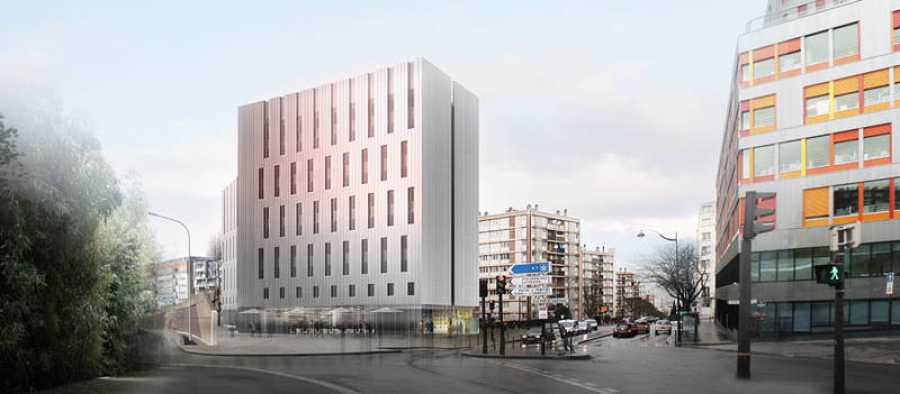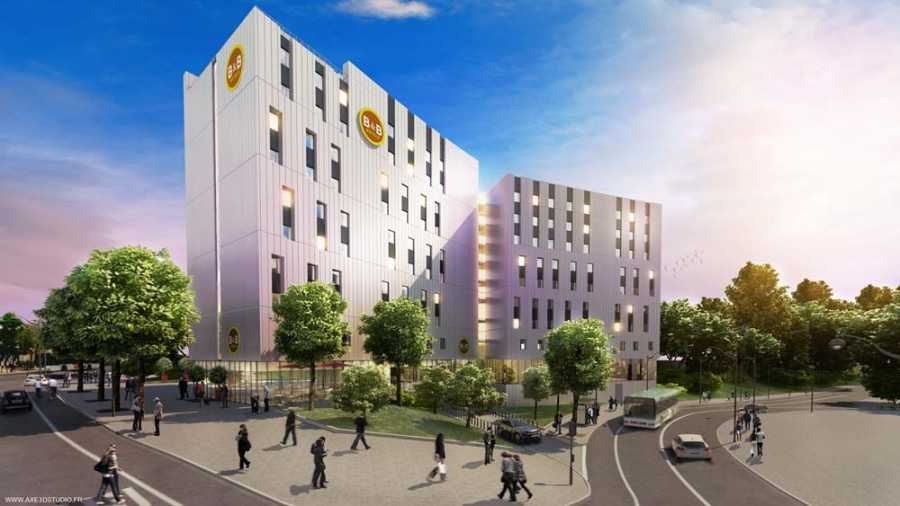 © Dominique Perrault Architecture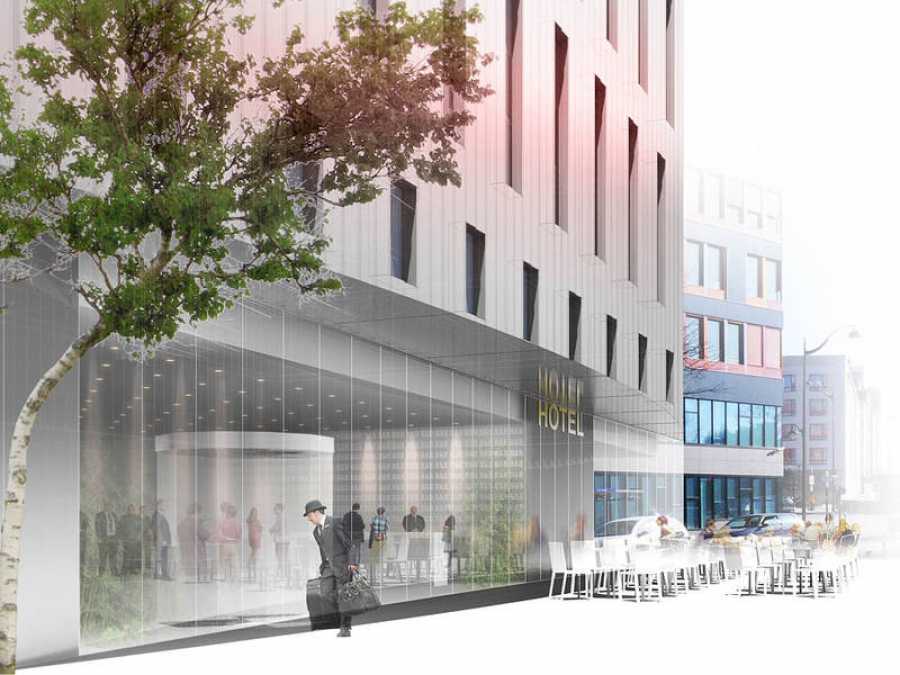 © Dominique Perrault Architecture