Headquarters Veolia Environnement
Aubervilliers (93)
Type: Office Building
Program: Construction
Year: 2013 - 2016
Status : Delvivery 2016
Area: 48,471 m2 GFA
Mission type: AMO environment
Client: SCI 69 Victor Hugo, Icade, Veolia Environnement
Supervisor: Dietmar Feichtinger Architectes
Performances: HQE exceptional and BREEAM excellent certifications

Presentation of the project
Facing the Dock general stores in a changing neighborhood, the project is taking place on land boundaries and proposes a strong urban edge on the avenue Victor Hugo, while providing an acoustic barrier for the plot.
The future dynamism and dense urbanity, the orientation of the plot, the expanse of the sky and the proximity of water are the prerequisites for the implementation of the project: to create a work environment at the forefront of modernity and give a strong identity to this unique place including by establishing a strong relationship between architecture and landscape.
The new headquarters of Veolia Environnement include seven levels above the ground floor, a large landscaped open and two levels of underground parking areas. It will boast offices for 4,000 employees.

Environmental strategies
> Urban integration and articulation broader context,
> Abundant natural lignting controlled by a movable sunscreen,
> Bioclimatic design (RT2012 -30 %)
> Dual flow ventilation and adiabatic cooling,
> Managing rainwater plot.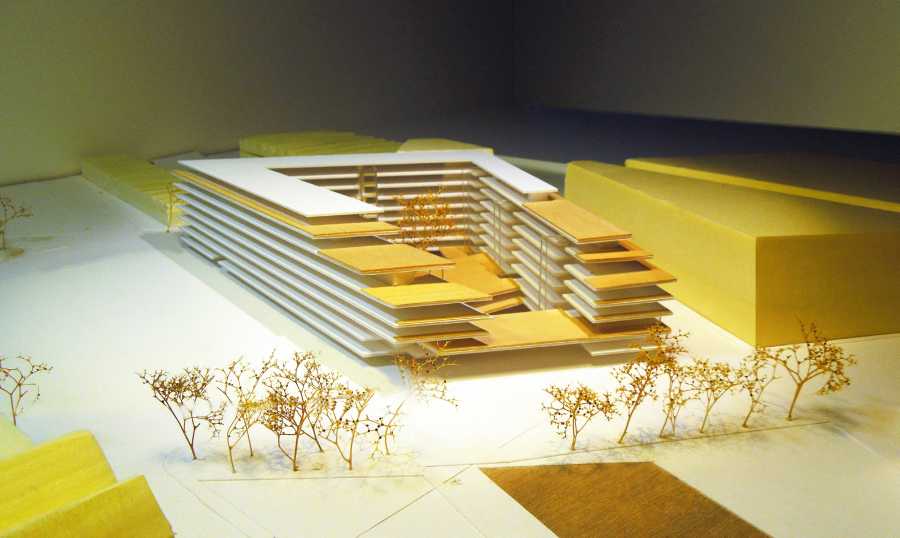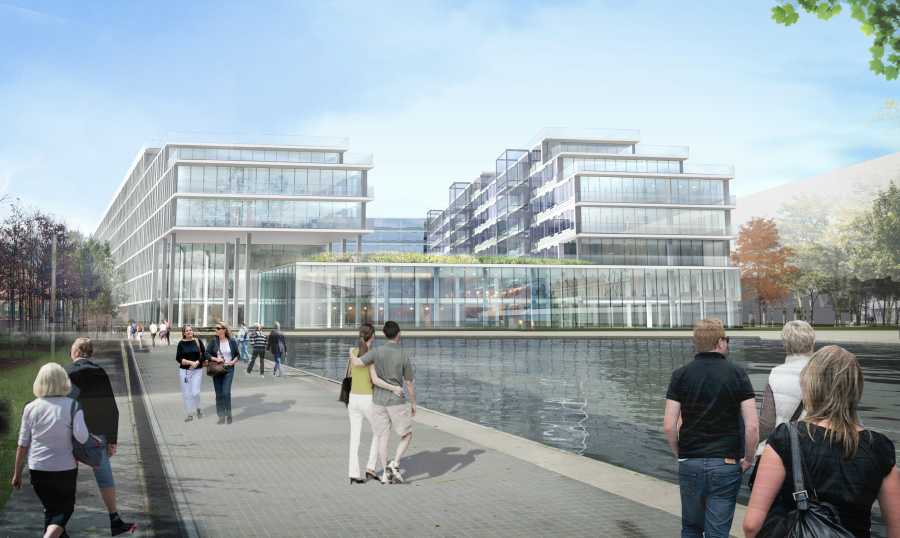 © Dietmar Feichtinger Architects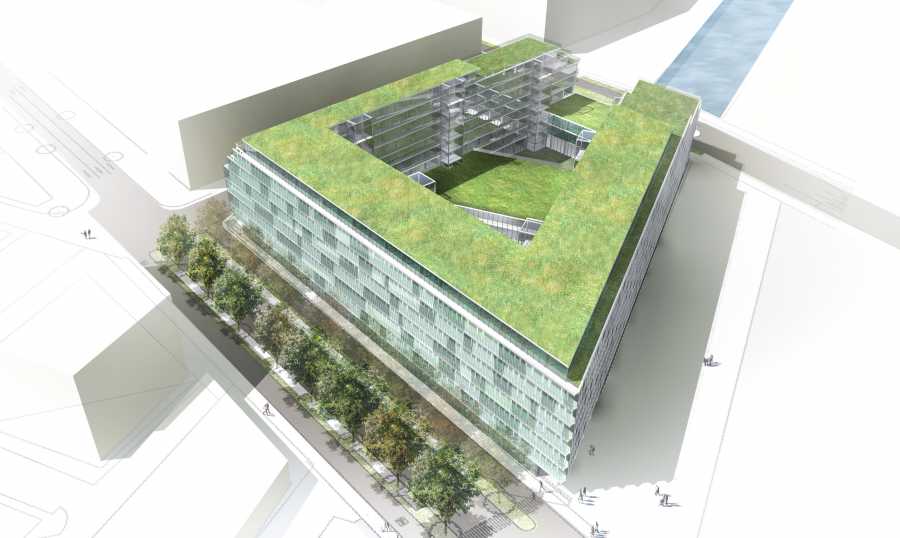 © Dietmar Feichtinger Architects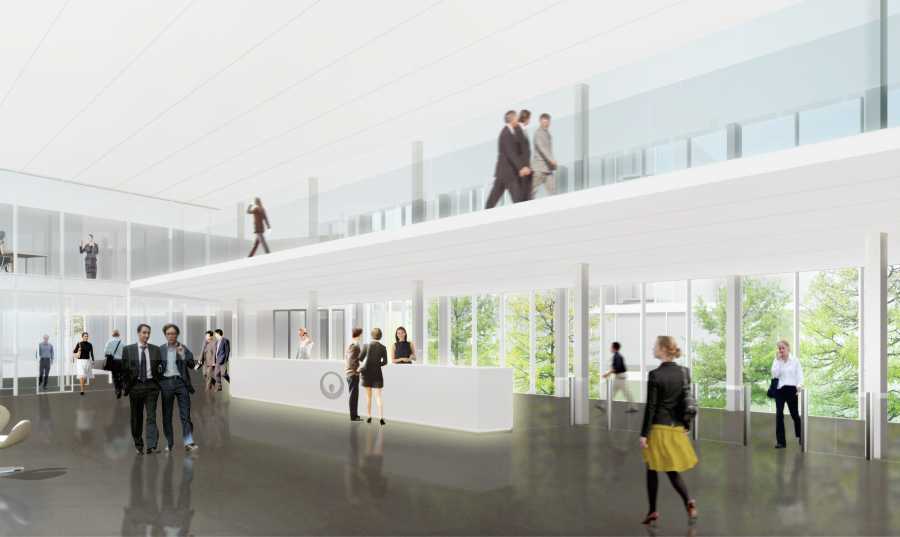 © Dietmar Feichtinger Architects