Aquatic Centre
Estaire (59)
Type: Sport
Program: Construction
Year: 2014
Status: Building site in progress
Area: 2681 m² + covered outdoor areas 4415m²
Mission Type: Project management environment
Client: Community's common Flanders Lys
AMO: CEG OASIIS
Architect: Architecture COSTE
Budget: 7.5 M €
Performances: HQE ® certification without

Presentation of the project
Sporty and fun rural aquatic center, including a 6 lane pool.
The new equipment should be a structural element of local life and must register fully in a process of planning and sustainable development of the territory.

environmental strategies
> Bioclimatic design: south-facing building with sun protection, natural cross ventilation, thermal insulation for the exterior building inertia,
> Frames glulam,
> Dual flow ventilation with heat recovery (≥ 70% yield exchanger)
> Treatment of thermodynamic air dehumidifier performance (COP> 3.2)
> Variable speed circulators networks water treatment, air and heating,
> Lighting: high-efficiency fixtures with dimmer and sensor,
> Heat recovery greywater
> Cover the basin to reduce by 65% ​​the energy consumption of heating the pool,
> Boiler wood with extra gas to meet the heating requirements of the pool.English version...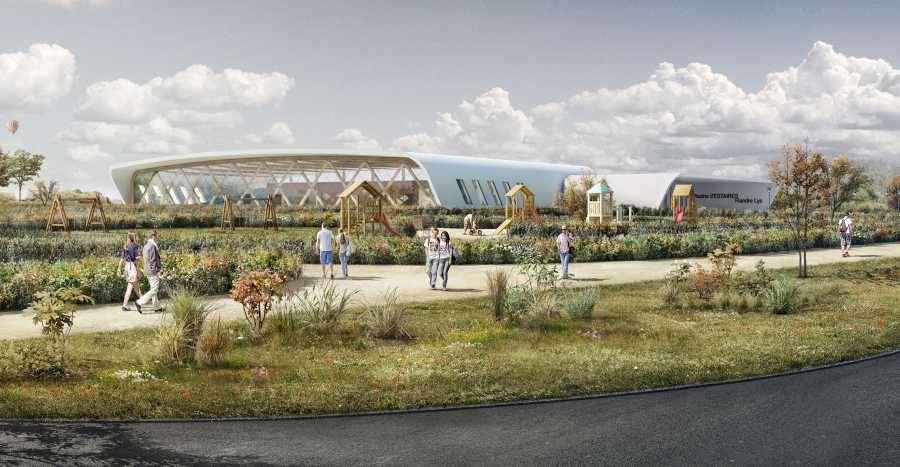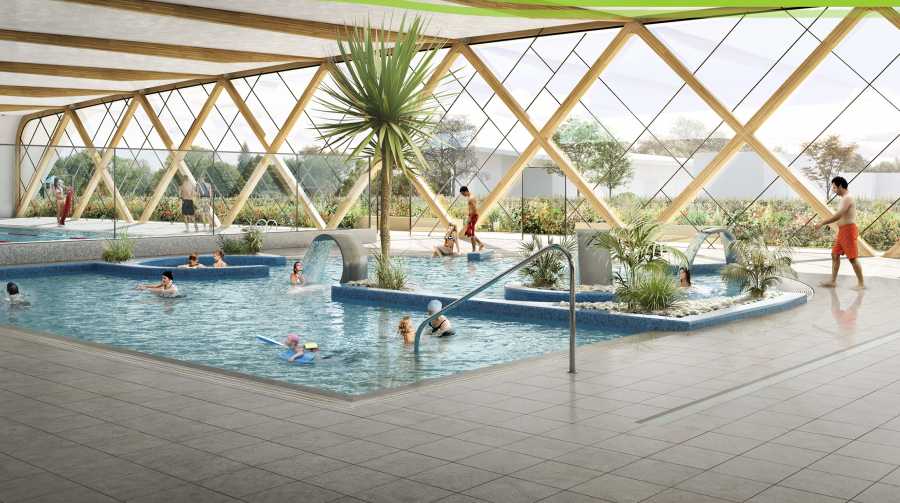 © Coste Architecture
© Coste Architecture