House of Île-de-France
Cité internationale (75)
Type: Housing
Program: Competition
Year: 2011
Area: 5,080 m2 GFA
Mission Type: Project management environment
Client: Regional Council of Ile-de-France
Contractor: architects X'TU
Performance: Target Zero Energy (Zen)

Presentation of the project
Construction of 142 individual student rooms to increase the capacity of foreign students of the International University campus.
Between Cambodia House and the House of Lebanon, the future House of Ile-de-France will be located south of the park lawn, on a wooded edge grip device.

Environmental strategies
> Optimization bioclimatic by the circular shape of the building (protection against noise pollution, degraded air device and the north-south prevailing winds optimization free solar gain, natural lighting, etc.)
> Autonomy energy (solar photovoltaic, heat recovery gray water, etc)
> Thermal efficiency of the shell and GTB
> Artificial LED lighting,
> Ventilation turbofan complemented by opening comfort overlooking the atrium for the summer,
> With a central Atrium vegetation for filtering air and generate an internal microclimate.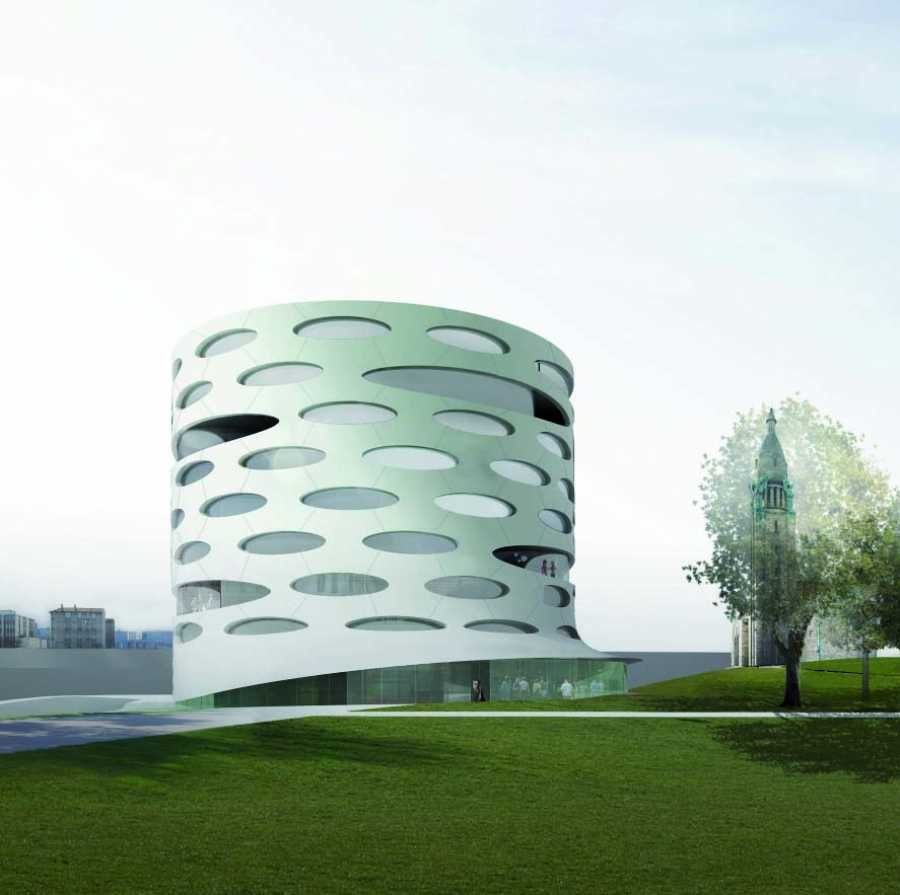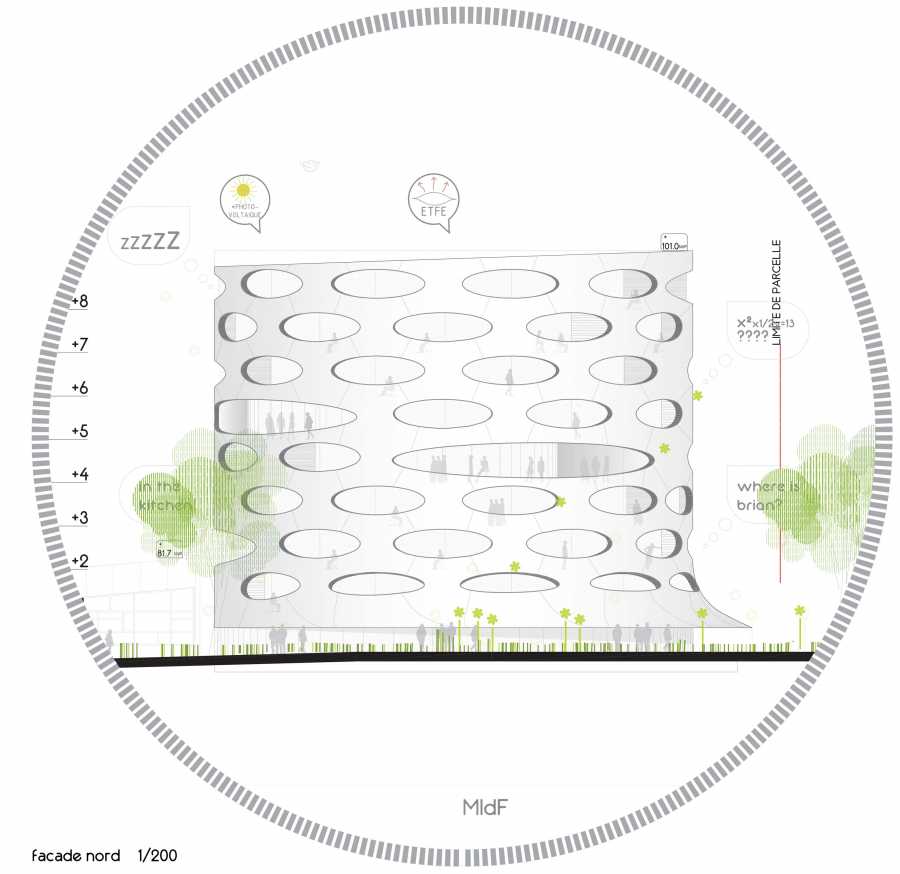 © X'tu architectes