Anis at Nice
ZAC Méridia Nice (06)
Type: Office
Program: Construction
Year: 2015-2018
Status: In progress
Area: 6 300 m2 office + 650 m2 shops
Mission Type: Moe environment
Client: Pitch Promotion
Client: Nicolas Laisne & Associates
Performances: BREEAM very good level
Project presentation
This building is adapted to the Mediterranean climate and make of his bioclimatic adaptation an esthetic, constructive and important issue of comfort, inversing the classic organization of this type of building by outsourcing circulations at the facades and liberating continuous balconies forming shade structures.
This reversal of traffic frees the inner spaces of the building and leave the maximum modularity for future development, transforming the exterior facades in vertical gardens moods and changing landscapes along the lines.
This project is part of a strong environmental approach, guided by four main areas: the integration of plant and biodiversity, the reduction of energy and water consumption, the respect of user comfort.
Environmental strategy
> Certification BREEAM level very Good,
> Reduced energy consumption (bioclimatic design, renewable energy, BMS, etc.)
> Quality of interior colors, comfort and health,
> Efficient rainwater management,
> Ecomaterials,
> Modularity and flexibility of interior spaces,
> Green architecture and biodiversity.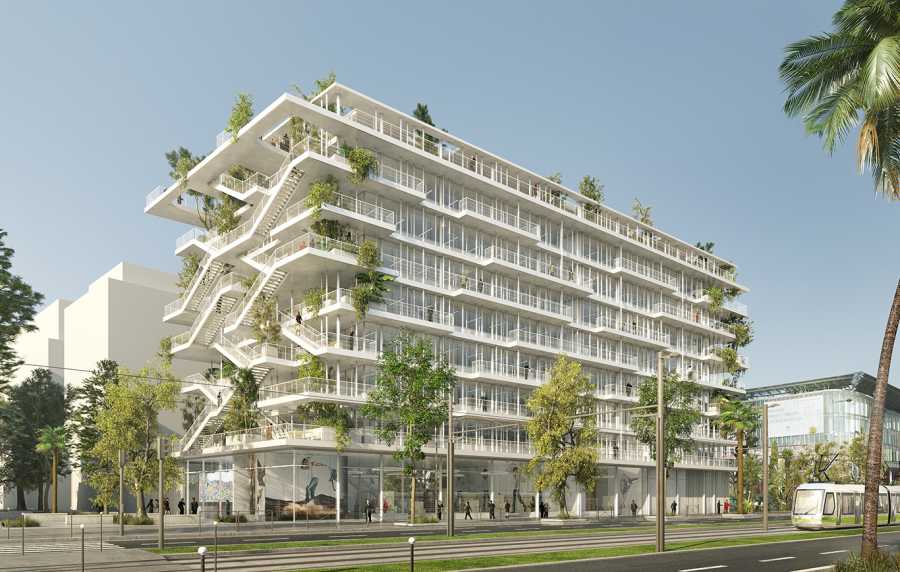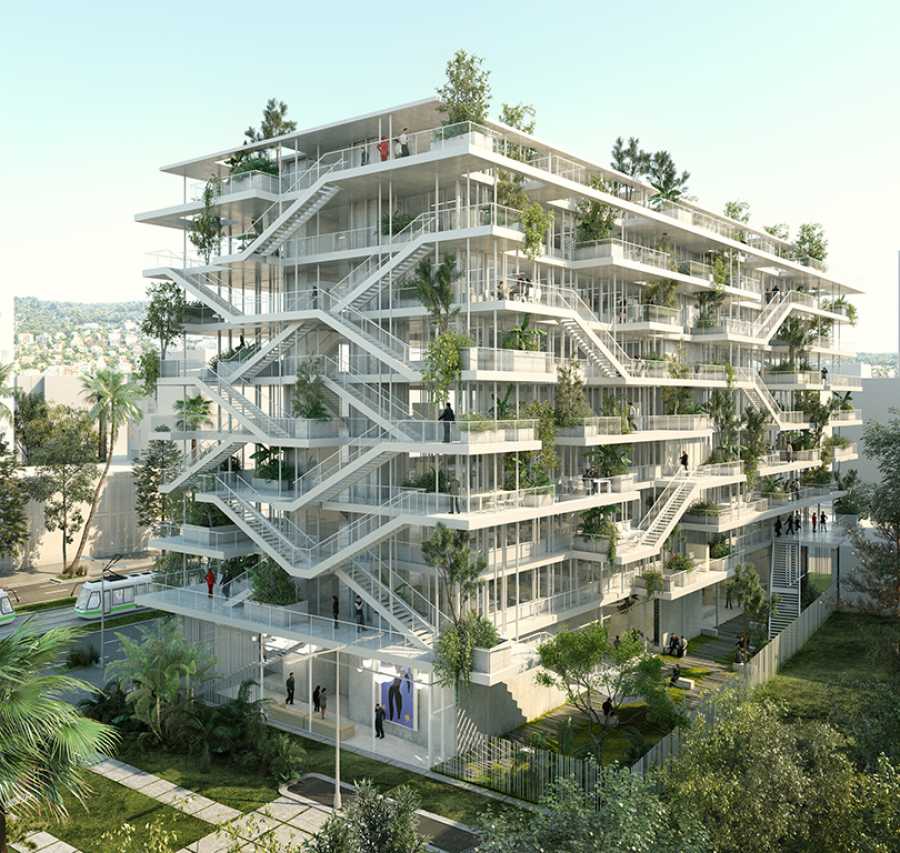 © Nicolas Laisné & associés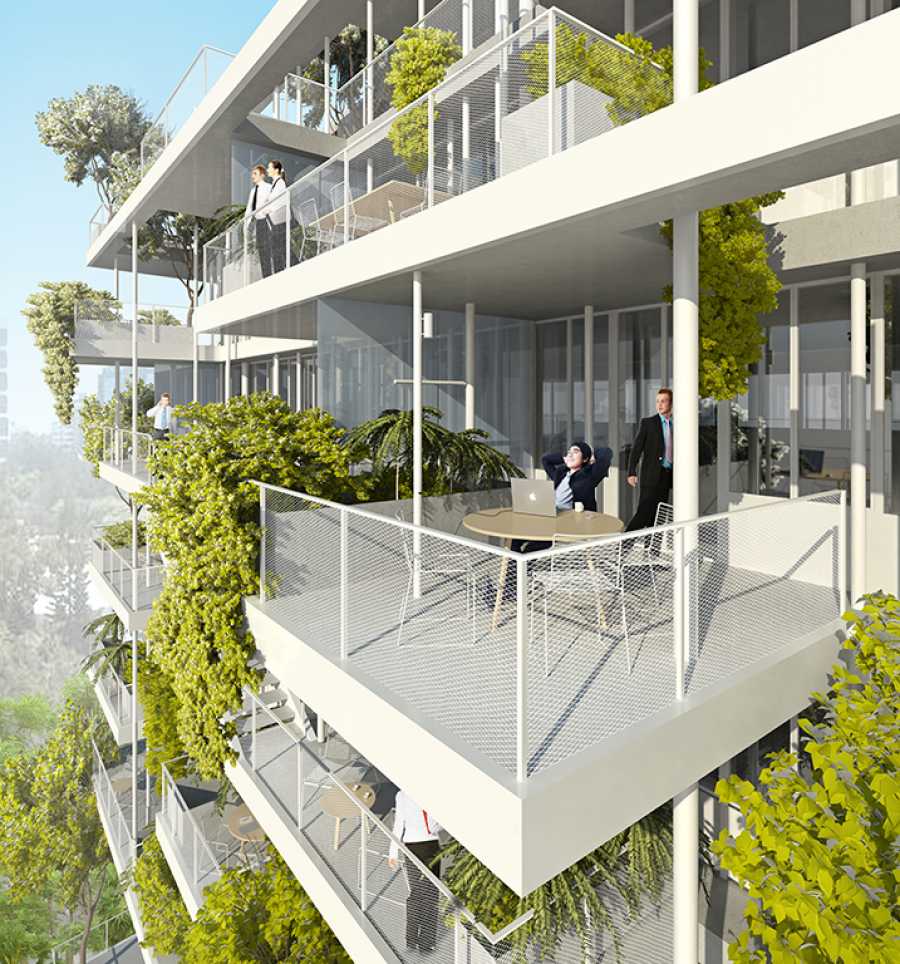 © Nicolas Laisné & associés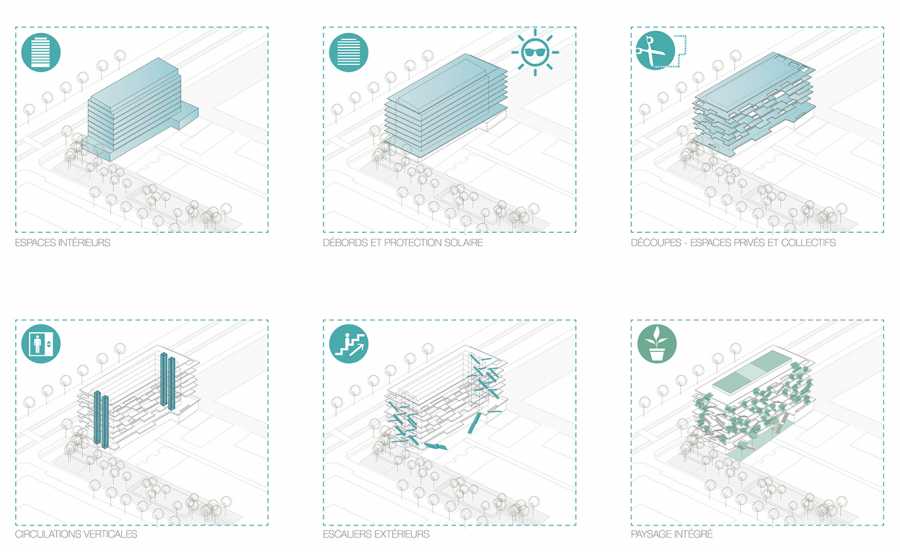 © Nicolas Laisné & associés