Ecodistrict
Ondres (40)
Îlot S9
Type: Housing
Program: Construction
Year: 2021 - 2023
Status: Ongoing
Area: 2 870 m2 SDP - 40 housings
Type of mission : moe environment and sustainable development
Client : Société d'aménagement des territoires et d'équipement des Landes
Client: NADAU architects + Atelier Pollen (landscape)
Perfomances: Label E+C-, level E2C2
Presentation of the project
This eco-district project is part of an approach to quality control of the land pressure suffered by the communes of the south of the Landes. It is reflected in :
> Integrated urban planning structuring the area,
> Soft links to encourage active and sustainable mobility,
> An inhabited, open and planted park,
> Landscape management of rainwater to reinforce the green and blue network.
The construction of block S9 will be based on the following construction principles:
> A sober and simple architectural design, with a high degree of transparency and transparency:
> A sober and simple architectural design, providing plenty of light and quality air,
> Natural building materials,
> A humble and sustained dialogue with the cultural and landscape history of the area, the vernacular architecture of the Landes (pigon work, timber frame, 35% sloping roof),
> The quality of use, adaptability and upgradability of the housing,
> Semi-private and public convivial spaces,
> A fruitful relationship between housing/industry/local craftsmen.
Environmental strategy
> Bioclimatic design (compactness, walk-through, passive solar gains, etc.),
> Energy efficiency and thermal performance (high thermal quality of the envelope),
> Visual, acoustic and hygrothermal comfort,
> Ambient and indoor air quality,
> Low carbon building and eco-construction (wood and bio-sourced materials),
> Greening of outdoor spaces, landscape management of rainwater and reduction of the urban heat island,
> Optimisation of life cycle costs (modularity, flexibility of interior spaces),
> Resource management, particularly through the reuse of grey water.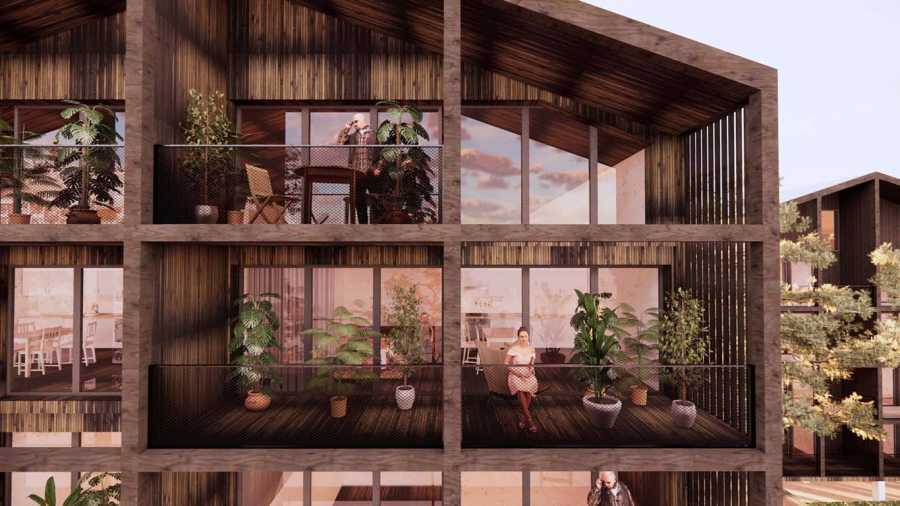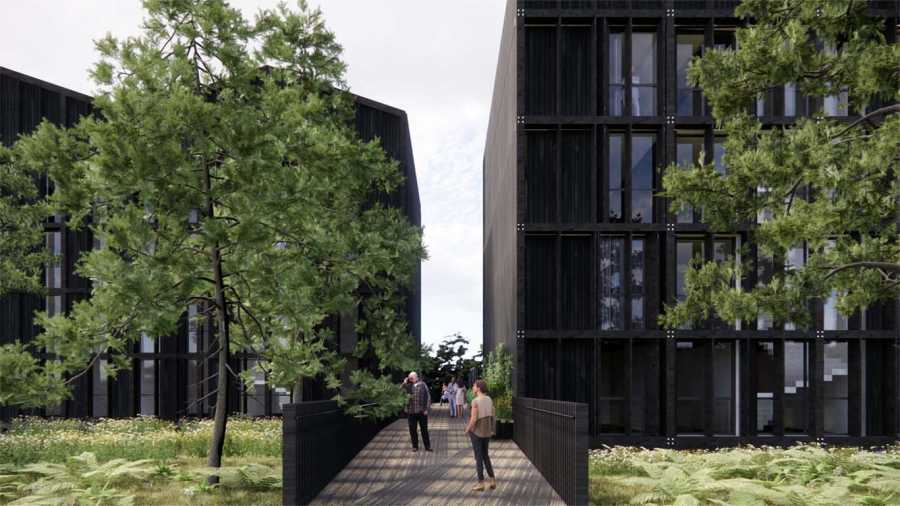 © Nadau architectes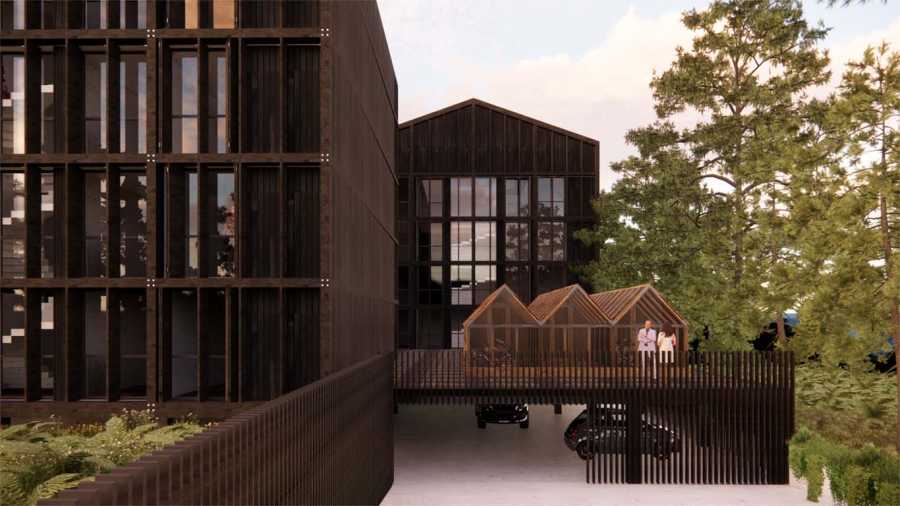 © Nadau architectes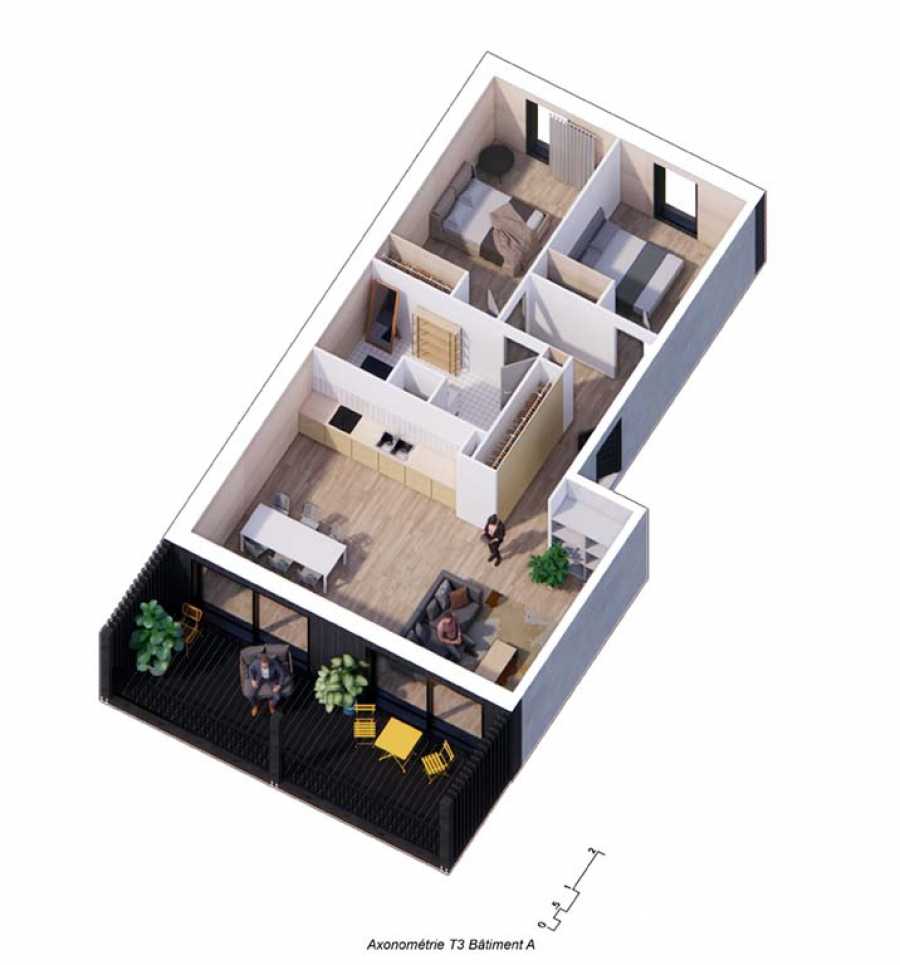 © Nadau architectes